It's already a vintage year for Category Leaders outside the US. Former client Checkout.com stunned many with its audacious billion dollar raise taking its assumed valuation to $40 billion. The eye-opening sum proved to many how audacious this payment fintech's goals are as it prepares to take on stiff competition as rivals raise and even IPO later this year.
Such bravery should demonstrate to Europe's traditionally bashful boards and investors just what it takes to build a category leader. Historically, too many make measly moves, barely bootstrapping, when the opportunity to build a game-changer needs bigger thinking. It demands a clear plan to persuade the world and your employees how serious you are about playing bigger.

Success demands a step-change in ambition, in hiring, product building and in designing a future where they stand a real chance of winning. In Category Design, fortune favours the brave, so it was great to see others lead with solid action not just words.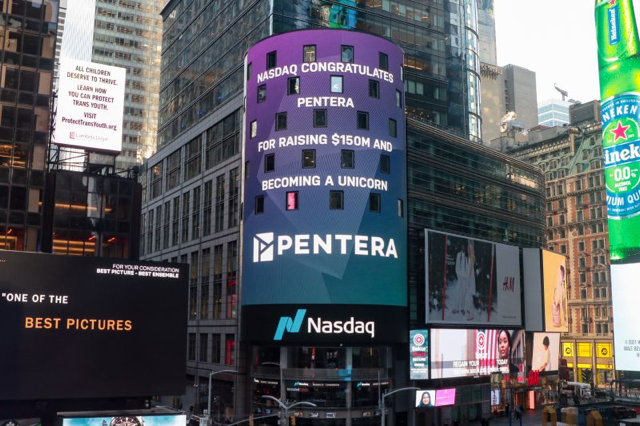 EMEA's new ASV unicorn
Point in case is another former client, Pentera, who raised a $150 million and became EMEA's latest unicorn this month with a billion dollar valuation for its brand new Automated Security Validation category. Just four years old, as opposed to Checkout's twenty-year history, Pentera, recently rebranded from Pcysys, made a huge splash in the cybersecurity, European, and tech media.
But the real magic happened internally. The sheer delight of the employees as they created their own future stood out to us as classy. The firing up of internal talent really is critically important to Category success in today's 'Great Resignation' work environment.
Smart leaders are aware their employees have ample choices of where and even when to work. The best of the best want a career-defining shot of creating a Category. It's why they show up early, commit fully and create winners across teams. Becoming the leader in a new Category, therefore, needs to be carefully planned, not just to attract external validation, but with internal support as a key result. Pentera got this spot on and the excitement is obvious at its internal grand unveiling of a product that "will change and redefine cybersecurity validation forever'.
Early-stage hard yards
To be clear and give credit where credit is due, our work with the leadership team at Pentera, was exemplary. The early stages of Category Design are when the first real hard yards are won. What is required is a deep focus on differentiation, what some call 'Thinking about thinking' and a clear mission. But it only works with an entire team on board.

Amitai, Aviv, and the team clearly had this way before Categorical had the privilege of working with them. Our small part in the process was to catalyze and of course, the ultimate goal to not just design and dominate a category, but for it to outgrow others is ongoing. Pentera's leadership has more than enough vision, brainpower, and resilience to lead their team to success. They have proved once again that Categories need to take root with employees first and foremost, before setting the world on fire.
Others in our region would do well to remember thinking big starts at home. Every successful Category starts with a small internal meeting and a lot of bravery.